Site Map
Popular Screensavers offers over 10,000 free photos, images and animations, organized into over a dozen categories and countless sub-categories. Below, you will find links to more information and image samples for each of most popular categories:


Once you download Popular Screensavers, you will be able to access all 10,000 screensavers directly from your browser: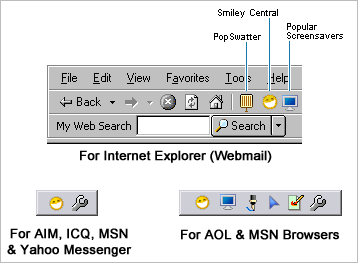 Browse photos by clicking on the Popular Screensavers button on your browser, then selecting either "Photo Gallery" or any of the individual categories from the pull-down menu.
Click on the thumbnail image of the photo or collection you wish to view at a larger size.
Like what you see? Click the Download button to add the photo or collection to your screensaver rotation.
| | | |
| --- | --- | --- |
| | Free Screensaver Download! | |
Please read carefully. By clicking the "Free Screensaver Download!" button above and downloading Popular Screensavers, I accept and agree to abide by the End User License Agreement
Animal Photos
Bikini Photos
Waterfall Photos
Military Photos
Artwork
Cat Photos
Island Photos
Fun Animation
Ocean Photos
Dog Photos
Add your own digital photos, too!